By niuelec |
20
July 2023 |
0
Comments
N.I.U ELECTRIC – Your One-Stop Shop for Coaxial and Waterproof Cable Connectors
Choosing the right cable connector is important for stable electrical connections and uninterrupted signal transmission. Whether you want to install home entertainment systems, CCTV cameras, or electronic gadgets, selecting the right connector should be your top priority. N.I.U ELECTRIC is your go-to company for all your cable connector needs. With years of experience in the industry, we offer a wide range of top-quality connectors, including coaxial and waterproof cable connectors.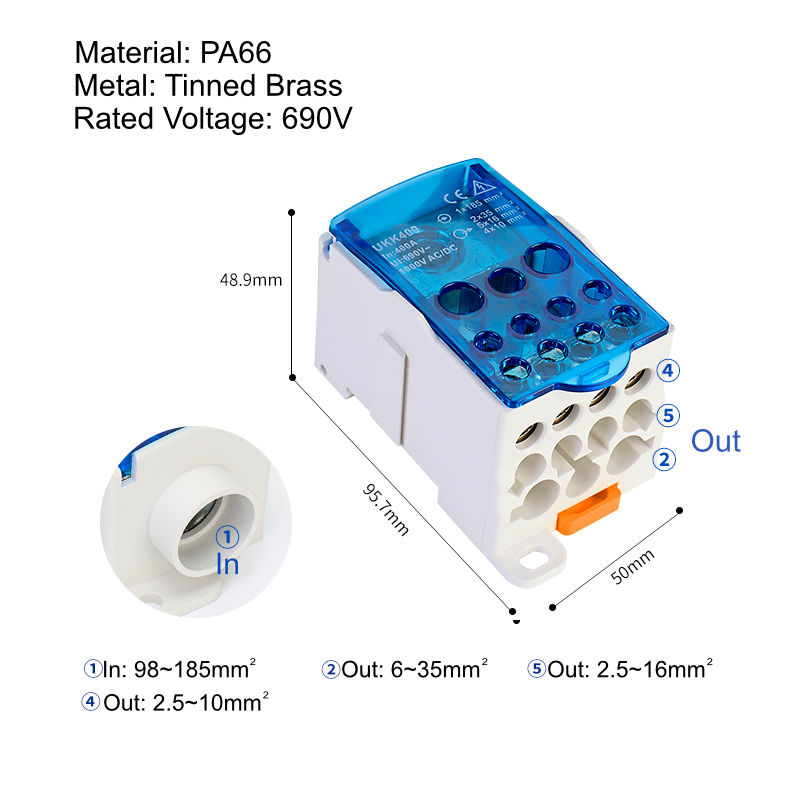 1. The Importance of Coaxial Cable Connectors
Coaxial cable connectors play a crucial role in transmitting radio frequency (RF) signals between devices. These connectors are commonly used in TV cables, internet connections, and other communication systems. Using a low-quality connector or the wrong type of connector can cause signal loss and interruptions in data transfer. At N.I.U ELECTRIC, we offer a variety of coaxial connectors, including BNC connectors, N connectors, and SMA connectors. Our connectors are made from high-quality materials to ensure that they can withstand harsh weather, corrosion, and wear and tear.

2. The Advantages of Waterproof Cable Connectors
Waterproof cable connectors are essential for outdoor electronic systems, especially in wet and harsh environments. These connectors provide a reliable seal against moisture, dust, and other contaminants, preventing them from damaging the electrical systems. At N.I.U ELECTRIC, we offer a wide range of waterproof cable connectors such as IP68-rated connectors, Circular connectors, and Screw terminal connectors. Our connectors come with a long lifespan, excellent insulation, and exceptional durability, making them ideal for marine, automotive, and other outdoor applications.

3. Our Commitment to Quality and Customer Satisfaction
N.I.U ELECTRIC is committed to providing our customers with top-quality connectors that meet their unique needs. We understand that different projects require different specifications, which is why we offer customized connectors to suit your specific requirements. We also provide competitive pricing, timely delivery, and exceptional customer support to ensure that you are satisfied with our products and services. Over the years, we have gained a reputation for being reliable, innovative, and customer-focused.

4. Our Wide Range of Products
In addition to coaxial and waterproof cable connectors, N.I.U ELECTRIC offers a wide range of other connectors for various applications. Our products include power connectors, automotive connectors, LED connectors, and terminal blocks, among others. All our connectors are manufactured using the latest technology and adhere to international standards such as UL, CE, and RoHS. We constantly improve our production processes and invest in research and development to ensure that we offer innovative and high-quality connectors to our customers.

5. Get in Touch
If you are looking for top-quality coaxial or waterproof cable connectors or any other connector for your project, N.I.U ELECTRIC is here to help. Our team of experts is ready to guide you through the selection and installation process to ensure that you get the best results. Contact us today to discuss your requirements and receive a free quote. You can reach us via TEL: +86-13587788818 or Email: sales@niuelec.com.

In conclusion, N.I.U ELECTRIC is your one-stop-shop for reliable, high-quality cable connectors. We offer a wide range of connectors for various applications, including coaxial and waterproof cable connectors. Our commitment to quality, customer satisfaction, and innovation set us apart from other connector suppliers in the market. If you need a customized connector or guidance in selecting the right one for your project, our team of experts is always ready to assist you. Contact us today to learn more about our products and services.
Leave a Reply
Your email address will not be published.Required fields are marked. *